Steel Production Complex With Advanced Technology

Hot Rolled Flat Steel is obtained by heating the slab, which is a rectangular semi-product produced by continuous casting method, at a certain temperature and then hot rolling. In general, it is used as building steel with welding applications requiring ductility and toughness.
Hot Rolled Flat Steel is preferred in construction machinery, construction equipment, road and rail vehicles manufacturing, pipe manufacturing, pressure vessel manufacturing.
Tatçelik supplies its hot rolled flat steel products, and offers cut-to lenght option to its customers by cutting and slitting steels in desired sizes at the Steel Service Centers.
Hot Rolled Pickled and Oiled Steel
1.3 million tons / year pickling capacity
Hot Rolled Pickled Flat Steel product obtained by cleaning the scale layer formed on the surface of the hot rolled sheet in a continuous line with hydrochloric acid. Then the acid on the surface is rinsed with water, the product is lubricated with protective oil. The mechanical properties of the Pickled Flat Steel product are generally the same as the hot rolled product.
Hot Rolled Pickled Flat Steel is preferred in automotive, construction and general manufacturing sectors.
Tatçelik serves its customers with a hot rolled steel pickling capacity of 1.3 million tons in its steel production facilities.

Production Limits
Thickness: 1.50 – 6.00 mm
Witdh: 600 – 1,550 mm
Surface Protection: 0 – 3.00 gr / m2
Quality and Standards
Hot Rolled and Pickled Products
Quality & Standard
Hot Rolled Unalloyed Structural Steels
S235JR, S275JR, S355JR / EN 10025-2:2004
Hot Rolled Steels for Deep-Drawing and Cod Forming
DD11, DD12, DD13, DD14 / EN 10111:2008
Hot Rolled High Yield Strength Steels for Cold Forming
S315MC, S355MC, S420MC, S460MC, S500MC

(1)(2)(3)

, S550MC

(1)(2)(3)

/ EN 10149-2:2013
High Yield Strength Dual Phase Steel
HDT580X (DP600)

(1)

/ EN 10338:2015
(1) All grades which is nearest EN standards shall be subject to negotiation at the time of enquiry and order.
(2) Issues and/or tolerances not mentioned here to be agreed at the time of enquiry and order.
(3) Under development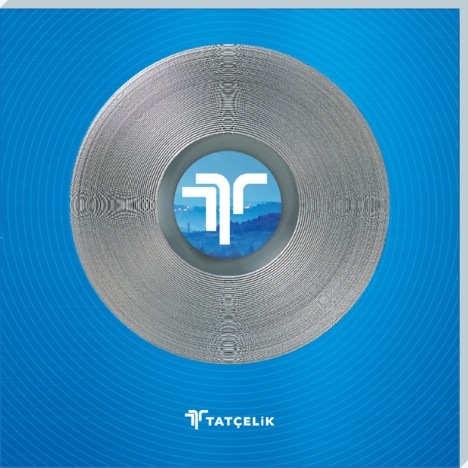 Hot Rolled Pickled & Oiled Steel Product Catalog
Hot Rolled Pickled & Oiled Steel Product Catalog
DOWNLOAD